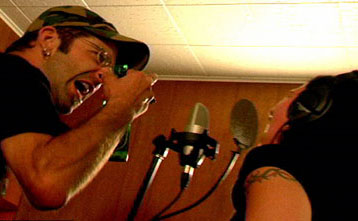 Working Class Rock Star
Free entry!
Justin McConnell
Working Class Rock Star (Canada 2008)
95 min. – DVD – English
The music industry is changing, record sales are down, artists are making less money, and mediocrity holds sway. Yet there are more bands than ever before working for years just to receive even the tiniest drop of success. Following the lives and careers of Tub Ring, Bloodshoteye, and 3 Mile Scream, with supporting interviews from major players in the heavy music scene, this documentary sheds light on why some bands never make it and why the ones that break realize only too soon that life on a label is only the beginning of their troubles.
www.workingclassrockstar.com
Trailer (YouTube)
—
Justin McConnell
Canadian Justin McConnell is founder and owner of Unstable Ground production company. He works as a director and producer in his own company. McConnell have studied in York University Film & Video Production program and Trebas Institute Film & Video Post Production program. He had worked with music videos, television, film, internet and commercial and industrial projects. McConnells job categories include directing, screenwriting, producing, editing, cinematography, special effects and acting.