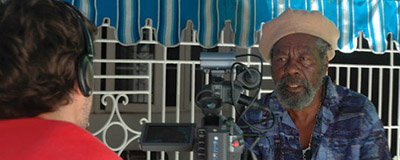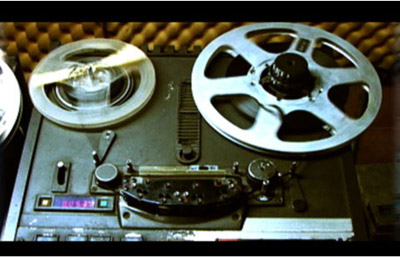 Dub Echoes
Bruno Natal:
Dub Echoes (Brazil 2007)
75 min. – DVD – English.
Production: Videograma / Bruno Natal
At first, one might think that reggae and dance music don't have much to do with each other. But that's a false perception. The documentary Dub Echoes shows how this Jamaican invention called dub ended up influencing much of the music we hear today, from electronic music to hip-hop, transforming the studio in a musical instrument and giving way to all of sonic experiments. Key names, from both reggae and the electronic music world, talk about the birth of this genre, how it helped to change the way we perceive music and how its presence can still be felt today.
Just follow the bass lines!
www.dubechoes.com
—
Bruno Natal
Bruno Natal was born in Rio de Janeiro 1978. In his own films Natal has been director, producer, cinematographer and screenwriter.
Filmography:
Omara & Bethânia (2008)
Dub Echoes (2007)
Deodato Trio ao Vivo no Rio (2007)
Minha Intuição (2007)
20% (2006)
Desconstrução (2006)