Summer '82: When Zappa Came to Sicily
Salvo Cuccia:
Summer '82: When Zappa Came to Sicily (Italy/USA, 2013)
80 min. • English
Age limit 12

Summer 82 When Zappa Came to Sicily is an intimate documentary about Frank Zappa'€ôs European tour in the summer of 1982. The film is made by Salvo Cuccia, who travelled to a Zappa gig as a child with his father, but unfortunately was too late to arrive and missed it. 30 years later he relives his memories by telling the story of Zappa'€ôs unforgettable visit to Sicily.

Frank Zappa, who had Sicilian lineage himself, found touring his father'€ôs home regions spiritually important, making this tour extra special. During the tour Zappa was at the height of his career, he was a huge star in Europe, and capable of filling arenas. His band, also consisting of virtuosos, included young Steve Vai, and the recordings from the concert are sublime to listen to.

This film has the blessing of Zappa'€ôs family, and Cuccia has plenty of interesting material, from Super 8 recordings of his father to interviews with Zappa'€ôs children. With Cuccia, the viewer gets a glimpse of the everyday life of the Zappa family, at home and on the road. The result is a heartfelt portrait of a man with a huge heart, and the family around him.
See also:
» Lasse Keso: Tolonen
» Greg Olliver: Johnny Winter - Down & Dirty
» John Ridley: Jimi: All Is by My Side
» Lasse Keso: Tolonen
» Greg Olliver: Johnny Winter - Down & Dirty
» John Ridley: Jimi: All Is by My Side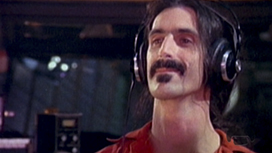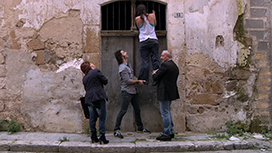 Screening time:
Tapio 4 • Sat 15th Nov at 1:15pm