20 Feet from Stardom
Morgan Neville:
20 Feet from Stardom (USA, 2013)
90 min. • English
Age limit 12

Millions of people have heard them sing, but no one knows their names. 20 Feet from Stardom won the Academy Award for Best Documentary in 2013, and it gives the stage to the backup singers of the biggest stars in music. This inspiring film will make you laugh, cry and want to grab the mic yourself!

Lisa Fischer. Tata Vega. Darlene Love. Who, you ask? Hereā€™s a hint: The Rolling Stones, Sting, Stevie Wonder, Michael Jackson. They all wanted these women to sing in their sessions. The ladies learned their craft in Afro-American churches and took over the field in the 1960s, when most backup singers were white. Their soulful, intense singing style charmed many a rock star, and soon these unknown women became the most valued and wanted backing vocalists in the world.

Morgan Neville's film will make you listen to the familiar hits from a new angle. The influence of the backing singers to the songs is massive, and their life stories on the side paths of music industry are compelling. Why didnā€™t they become successful solo artists? What are the demands of this industry? 20 Feet from Stardom is full of heart as it brings these overshadowed artists into the limelight.
See also:
» Salvo Cuccia: Summer '82: When Zappa Came to Sicily
» Greg Camalier: Muscle Shoals
» John Ridley: Jimi: All Is by My Side
» Salvo Cuccia: Summer '82: When Zappa Came to Sicily
» Greg Camalier: Muscle Shoals
» John Ridley: Jimi: All Is by My Side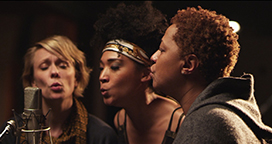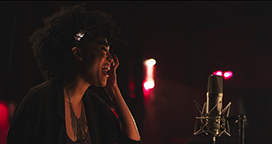 Screening time:
Tapio 2 • Sun 16th Nov at 5:00pm