The Punk Singer
Sini Anderson:
The Punk Singer (USA, 2013)
80 min. • English
Age limit 16

Kathleen Hanna is a hero. The vocalist of Bikini Kill and Le Tigre, and one of the leaders of the riot grrrl movement of the 1990s is an exceedingly inspiring exemplar of how one can make a difference through the arts. The Punk Singer is a documentary about a confident, positive feminist who does not only believe and hope - she acts.

The girl power phenomenon of the 1990s was not confined to Spice Girls. Counterbalancing the bubble-gum-scented consumerism, the riot grrrl movement involved small-scale zines, powerful slogans, and bands with a DIY ethic. Riot grrrl took a stand on the inequality between genders, and it was a significant part of the third wave of feminism. This spread fast from the USA to different parts of Europe.

Following the success of her band Bikini Kill, Kathleen Hanna became the leading figure of the riot grrrl movement. This is not surprising: the live performances of the band leave you breathless. Kathleen Hanna has defended and spoken out about abused women, and the documentary consists of mainly women's voices, because, as Hanna views, men have already had their say everywhere. The interviews and video recordings of the documentary cover Hanna's career and events over two decades.

For the grief of the fans, the brave, inspiring, charming Kathleen Hanna left the spotlight when she became seriously ill in 2005. At the end of the documentary, however, Hanna plays her first comeback gig. She was supposed to perform with her band The Julie Ruin in Finland in the autumn 2014, but unfortunately, the gig was cancelled because of Hanna's health problems.

The Punk Singer can be recommended for everyone, regardless of gender or subculture.
See also:
» Mark Mori: Bettie Page Reveals All!
» Nick Fenton, Peter Strickland: Björk: Biophilia Live
» Alex Gibney: Finding Fela
» Mark Mori: Bettie Page Reveals All!
» Nick Fenton, Peter Strickland: Björk: Biophilia Live
» Alex Gibney: Finding Fela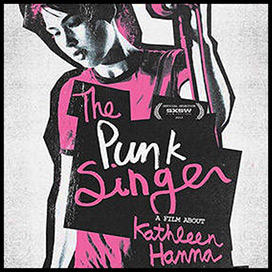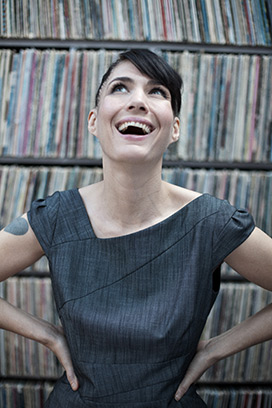 Screening time:
Tapio 4 • Sat 15th Nov at 5:15pm