Our Vinyl Weighs a Ton
Jeff Broadway:
Our Vinyl Weighs a Ton (USA/UK, 2013)
94 min. • English

Our Vinyl Weighs a Ton is a documentary about the legendary Stones Throw Records, a label that focuses on avant garde hip hop. The viewer is introduced to a long list of left-of-center hip hop artists as well as the ideology of the company, founded by DJ Peanut Butter Wolf. In the documentary we hear from hip hop greats such as Kanye West, Snoop Dogg, Common, Talib Kweli, Mike D, and Tyler the Creator.

The documentary is directed by Jeff Broadway, the man also behind another stellar film Cure for Pain. Our Vinyl Weighs a Ton has been screened in all the important documentary festivals, but it only now premiers in Finnish cinemas. Broadway has worked hard to compile unforeseen archive materials, raw live performances and home videos into a fascinating documentary. The audience is taken to the heart of American underground rap, and naturally the soundtrack is also pure gold.

Stones Throw Records is an independent record label, originally from LA, that has released critically acclaimed albums since 1996. It is considered as one of the most important headquarters for underground rap, and it has lifted artists such as Aloe Blacc, Charizma, Gary Wilson, and J Dilla into international fame.
See also:
» Will Lovelace, Dylan Southern: Shut Up and Play the Hits
» Maurice Steenbergen: Oldschool Renegades
» Javier Polo: Europe In 8 Bits
» Will Lovelace, Dylan Southern: Shut Up and Play the Hits
» Maurice Steenbergen: Oldschool Renegades
» Javier Polo: Europe In 8 Bits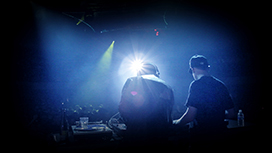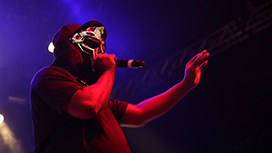 Screening time:
Kerubi • Sat 15th Nov at 4:00pm