20,000 Days on Earth
Iain Forsyth, Jane Pollard:
20,000 Days on Earth (UK, 2014)
97 min. • English • Finnish subtitles

This is non-negotiable: Nick Cave is the world'€ôs coolest rock star. This king of all goths and the embodiment of an ex-heroin addict has a charisma that has grown sky-high with age, and musically, Cave is living his golden age. 20,000 Days on Earth, which has gained plenty of interest, is a film about Cave'€ôs everyday life, but this is no ordinary documentary.

The film, which was awarded at the 2014 Sundance Film Festival and has sold out festival screenings, is a fictional documentary about an imaginary day in the life of musician/author Nick Cave. The directors mix documentary and fiction while filming Cave'€ôs artistic process and the creation of texts. This intimate portrait opens up the philosophy of life of a mythical cult icon but along with Cave, his friends and co-workers Warren Ellis, Kylie Minogue and Ray Winstone have a say as well. In addition to the story, viewers are indulged with explosive footage from shows, all the way from the legendary The Birthday Party era.

20,000 Days on Earth is not only a music film or a biography of Nick Cave '€" it is an incredibly inspirational portrayal of the artistic process. The film dives into the core of Cave'€ôs creativity and asks what ultimately makes a person a human being. According to Cave'€ôs own philosophy, success is not essential in art. What is important is to turn over all stones and to find the most interesting ideas from the bottom soils of creativity.
See also:
» Lenny Abrahamson: Frank
» John Dullaghan: Bukowski: Born Into This
» Nick Fenton, Peter Strickland: Bj√∂rk: Biophilia Live
» Lenny Abrahamson: Frank
» John Dullaghan: Bukowski: Born Into This
» Nick Fenton, Peter Strickland: Bj√∂rk: Biophilia Live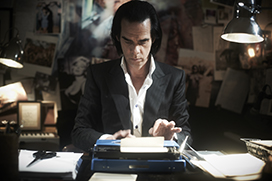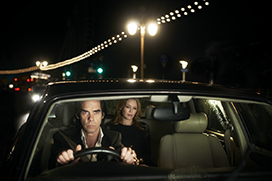 Screening time:
Tapio 1 • Wed 12th Nov at 7:00pm