Johnny Winter - Down & Dirty
Greg Olliver:
Johnny Winter - Down & Dirty (USA, 2014)
80 min. • English

Johnny Winter was an interesting character – an albino, a methadone addict, a Grammy winner, and, of course, one of the best blues guitarist in the world. He was supposed to perform in Finland this autumn but passed away surprisingly in a hotel room in July 2014. He died with his boots on, like a true blues hero should.

Down and Dirty premiered at the South by Southwest festival early this year, and it was shot during Winter's world tour. Despite his frail appearance, the hero seems to be in good shape during the filming. Sprightly Winter, for example, sings karaoke at a Tokyonese bar, and does muscle conditioning with his personal trainer.

The film is not a chronological look into Winter's career, but takes a look at the different decades of his career, even the worst ones. Indeed, the career of the "Whitest Blues Guitarist in the World" was not easy. His childhood was impaired by his feeling of otherness due to his albinism and visual disability. He was bullied at school and suffered from mental problems such as obsessive-compulsive disorder. Upon reaching adulthood, he began to treat himself with unhealthy doses of alcohol and drugs which did not assist his musical career. However, with the help of his loved ones, he was able to rid himself of the meth addiction.

Down and Dirty was directed by Greg Olliver who rose to fame with his Lemmy documentary. Alongside interviews with Winter, the film contains tasty live performances from the tour.
» www.johnnywinterdownanddirty.com
See also:
» Lasse Keso: Tolonen
» Alex Steyermark: The 78 Project Movie
» John Ridley: Jimi: All Is by My Side
» Lasse Keso: Tolonen
» Alex Steyermark: The 78 Project Movie
» John Ridley: Jimi: All Is by My Side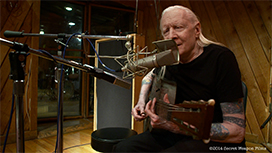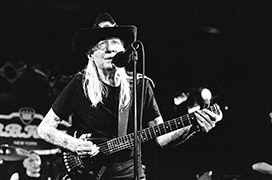 Screening time:
Tapio 4 • Fri 14th Nov at 8:00pm