Bukowski: Born Into This
John Dullaghan:
Bukowski: Born Into This (USA, 2003)
92 min. • English

Henry Charles Bukowski is the epitome of an alcoholic writer, and his works are like religious scriptures for the dilettantes who are only daydreaming about a true bohemian lifestyle. This beloved dirty old man provided drunken stories about his alter ego, Henry Chinaski, whose life was a collection of trashy motels, tragicomic adventures with women, and the liquor bottles he earned with his columns. Bukowski nearly died of alcohol-related causes before reaching the age of 40, but despite the adversities, he succeeded in creating a written repertoire that is appreciated by readers around the world.

Born Into This is the most comprehensive documentary about the author with a mythical prestige who died in 1994. The film is based on interviews with Bukowski as well as footage of his public appearances. The film reveals an alcoholic into loose women, but also a delicate artist who was highly critical of the surrounding society.

Born Into This is an entertaining film leaning on the enormous persona of Bukowski. This insecure outsider knew how to wrap the audience around his finger with his turbulent stories. In addition to Bukowski and his close ones, the film features his colleagues from Bono to Sean Penn and Tom Waits.
See also:
» Iain Forsyth, Jane Pollard: 20,000 Days on Earth
» Pirjo Honkasalo: Betoniyö
» Alejandro Jodorowsky: The Dance of Reality (La danza de la realidad)
» Iain Forsyth, Jane Pollard: 20,000 Days on Earth
» Pirjo Honkasalo: Betoniyö
» Alejandro Jodorowsky: The Dance of Reality (La danza de la realidad)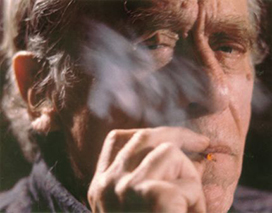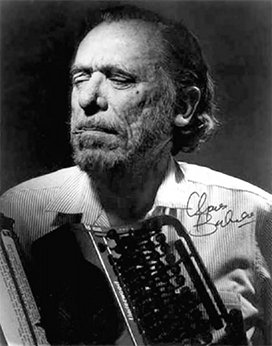 Screening time:
Tapio 4 • Fri 14th Nov at 6:00pm