Bettie Page Reveals All!
Mark Mori:
Bettie Page Reveals All! (USA, 2013)
101 min. • English
Age limit 12

It has been claimed that the pin up queen Bettie Page has been photographed more than Marilyn Monroe and Cindy Crawford combined. Despite reaching cult fame with her revealing photos, Page held on to her private life and disappeared from the spotlight at the age of 34. Bettie Page Reveals All! is a new documentary that shows us the woman behind the image.

The norm busting Bettie Page can also be seen as the symbol of sexual liberation. She was a beguiling combination of daringly open sexuality and the girl next door. However, Page was not just a pretty face. This intelligent, modern and diversely gifted woman designed her own line of clothes, and her signature style has influenced the world of fashion, films and music.

Page, who passed away in 2008, became a glamour icon early on in her career, paving the way for other stars. Mainly narrated by Bettie herself, Reveals All! is an autobiographical account of her eventful life which included several unsuccessful marriages, becoming a born again Christian and mental health problems which lead to dramatic series of events. At the time of her success, Page was even condemned for indecent behaviour but she did not consider herself revolutionary. The mysterious disappearance from the public eye at the age of 34 made several people question whether Page '€" who had stayed hidden for years '€" was even alive anymore.

Filled with animations and photographs, this documentary proves that Page'€ôs status as an icon is well-deserved, for she truly changed the prevailing norms. A must-see for everyone who loves strong women and the 1950s aesthetics.
See also:
» H√•vard Bustnes: Two Raging Grannies
» Sini Anderson: The Punk Singer
» John Dullaghan: Bukowski: Born Into This
» H√•vard Bustnes: Two Raging Grannies
» Sini Anderson: The Punk Singer
» John Dullaghan: Bukowski: Born Into This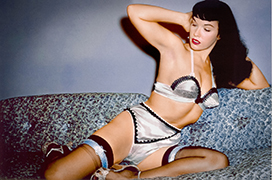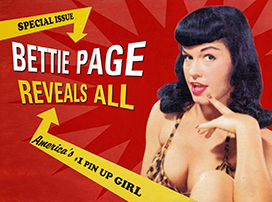 Screening time:
Tapio 4 • Sat 15th Nov at 9:15pm