Oldschool Renegades
Maurice Steenbergen:
Oldschool Renegades (Netherlands, 2013)
92 min. • English
K-18

Oldschool Renegades tells the story of the rebels in techno culture, who were responsible for the world domination of house music and rave culture in the 90s. The director, Maurice Steenbergen, is a trailblazer in techno music himself, and thus wanted to pay a tribute to the twenty years of techno and its pioneers with this documentary film. The guest list of the film is impressive. We hear interviews from Moby, The Prodigy, 808 State, Technotronic and many others. Oldschool Renegades is truly a horn of plenty for the fans of electronic music.

Steenbergen lets his guests to revise the history. Moby takes us to the clubs of New York, where Bad Brains and New Order are mixed into a new kind of dance music. The Prodigy takes us on a ride to London rave parties. And ecstasy, of course. As expected, the soundtrack is impeccable. Almost the entire running time has been mixed with the hit tracks, making the experience very energetic. Even those who are not familiar with the scene are surprised how many recognizable songs this film contains.

Oldschool Renegades will make music fans thankful. It has an amazing plate of the central characters in the scene, lots of documentary material and videos, and of course an endless stream of excellent music that will take you back in time.
See also:
» Will Lovelace, Dylan Southern: Shut Up and Play the Hits
» Jeff Broadway: Our Vinyl Weighs a Ton
» Javier Polo: Europe In 8 Bits
» Will Lovelace, Dylan Southern: Shut Up and Play the Hits
» Jeff Broadway: Our Vinyl Weighs a Ton
» Javier Polo: Europe In 8 Bits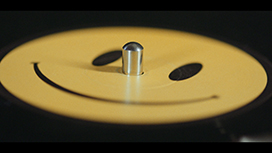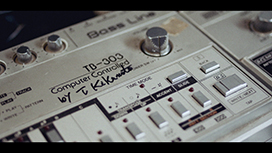 Screening time:
Kerubi • Thu 13th Nov at 6:00pm