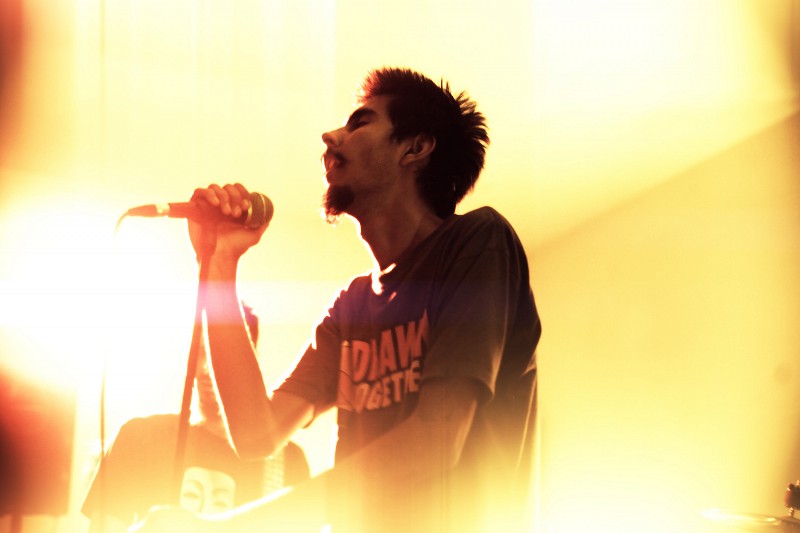 Travis Beard
RocKabul
2018 Australia, Afghanistan, India, Turkey, Bosnia and Herzegovina
86min • English, Dari, French, Pashtun. English subtitles
K12
Theme: Rokumentti selection
16.11.2018 | Time 16:40 | Venue: Tapio 4 | BUY TICKET
The Brave Metal Warriors of Afghanistan
It is true rebellion to play rock music in Afghanistan. Being a member of a metal band is perhaps not the smartest move in a highly conservative society, where long-haired men are frowned upon. In a country affected by a mass emigration of the young and creative minds, what is the entire music culture like? RocKabul tells the tale of the brave metal warriors of Afghanistan.
District Unknown is the only metal band in Kabul. As the band is taking its first steps, it is not about being pitch-perfect: the energy of the music becomes much more fundamental. Australian reporter Travis Beard follows the band and its journey from the frantic basement practice sessions to finally performing on stages and making their way into people's minds. The band gains recognition in the international media, and they are even interviewed for Rolling Stone magazine. While doing all this, the band members also put themselves at risk by exposing their identities to the Afghan authorities.
RocKabul is a story of the revolutionary power of music and how the metal musicians are channeling this power to improve the desperate situation of their country, all the while spreading the gospel of rock'n'roll to their fellow Afghans!
Trailer