Enter the Void
Gaspar Noé:
Enter the Void (France, Germany, Italy, 2009)
140 min. • English, Japanese • Finnish subtitles
K-15

Throw Trainspotting, Requiem for a Dream and Clockwork Orange into a blender with a few magic mushrooms and you'ۙll end up with something like this film. Gaspar Noé'ۙs Enter the Void is a huge visual trip, taking the viewer to landscapes where no film has gone before. Flowing with light and colour, the film engages senses rather than the mind, astonishing the viewer with amazing images. With Enter the Void, Noé pursues the otherworldly visions he experienced in youth when experimenting with mind-expanding drugs. The final result is something that has never before been seen on the big screen.

Noé himself describes Enter the Void as a psychedelic melodrama. The story takes place in Tokio, where a young American dealer Oscar and his stripper sister live in the shadows of filthy apartment buildings. Oscar is shot by cops, but a part of him continues in existence. From somewhere between life and death he observes his sister'ۙs life. Noé'ۙs vision is based on the Tibetan book of the dead, the road from death to the next rebirth. Enter the Void is an experience that is impossible to put into words. It'ۙs guaranteed not to leave anyone indifferent. Either you like it, or feel nauseous.

Enter the Void went a long way in Gaspar Noé'ۙs mind before it ended up on film. Inspired by the works of Kenneth Anger and 2001: A Space Odyssey, Noé wanted to visualize the drug experiments of his youth and contemplate death. The film was shot in the infamous areas of Tokio with the permission of Yakuza, and the crew had to pull off amazing feats to execute the director'ۙs vision. Enter the Void is avant-garde, work of a settler and forerunner, offering a glimpse straight into the future.

N.B. The film includes scenes that might disturb all the viewers!
See also:
» Quentin Dupieux aka Mr. Oizo: Wrong Cops
» Alejandro Jodorowsky: The Dance of Reality (La danza de la realidad)
» Nicolas Winding Refn: Drive
» Quentin Dupieux aka Mr. Oizo: Wrong Cops
» Alejandro Jodorowsky: The Dance of Reality (La danza de la realidad)
» Nicolas Winding Refn: Drive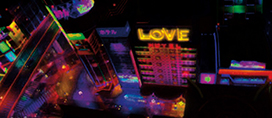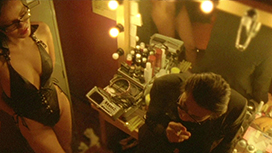 Screening time:
Tapio 2 • Sat 8th Nov at 12:00pm