Jimi Plays Monterey
Chris Hegedus, D.A. Pennebaker:
Jimi Plays Monterey (USA, 1986)
50 min. - English
-S-

Rokumentti offers a real Sunday afternoon treat for music fans. Jimi Plays Monterey is one of the most famous concert films in rock history. Yes, this is THE concert where Hendrix sets his guitar on fire after playing his iconic version of the song, Wild Thing. We offer you this concert in its original film print form.

Jimi Plays Monterey was shot at the Monterey Pop Festival in June 1967. The concert was directed by one of the music film greats, D. A. Pennebaker. In addition to playing songs from their debut album, the incredible Jimi Hendrix Experience also cover B.B. King, Bob Dylan and Howlin' Wolf.

An essential experience to be enjoyed on the silver screen.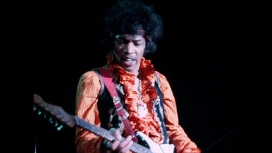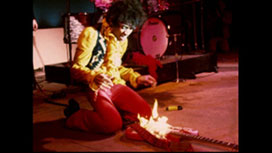 Sun 17th Nov at 1:00pm Tapio 2