17th Nov 2013
Thank you Rokumentti people!
The ninth Rokumentti Rock Film Festival has come to an end. Five days, 46 movies, a massive amount of sold-out screenings and a new ticket sales record!

A sincere thank you for all the heartfelt feedback that you gave us during the festival. More can be sent to the following address: info@rokumentti.com. See you next year for Rokumentti's tenth anniversary.

And as Lookas Moodysson would put it - we are the best!

See you all November 12. - 16.2014!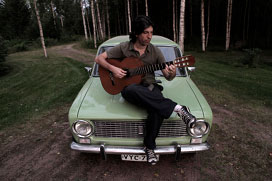 Read more »
Participate in Rokumentti and submit your own film, fiction or document to us. Email a brief description and the technical information of your film to moc.ittnemukor@ofni.