26th Sep 2013
The seven modern deadly sins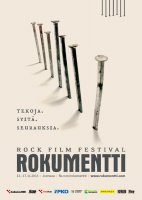 The revelation of the theme programme of Rokumentti! The theme of the 9th Rokumentti Film Festival is The Seven Deadly Sins, but with a modern twist. The worst sins of the modern times are categorised by our Rokumentti with help of Archbishop Gianfranco Girotti. We have chosen a specific documentary for each sin. We consider these films to be among the best documentaries made during the past few years, and want to offer these carefully selected films to you. Enjoy, you sinners!

The seven modern deadly sins and the seven modern classics of documentary film:

I Pollution (Gasland)
II Dominating Nature (More Than Honey)
III Gluttony of Wealth (The Queen of Versailles)
IV Causing Poverty (The Four Horsemen)
V Drug Trade and Drug Abuse (The House I Live In)
VI Tyranny (Burma VJ)Â 
VII Violation of Basic Human Rights (Camp 14)Â 

We also throw in Girotti's extra sins including Abortion (Murder) and Paedophilia (Jagten / The Hunt).

The music film programme of Rokumentti Festival will be published in October. The festival is held from 13th to 17th of November.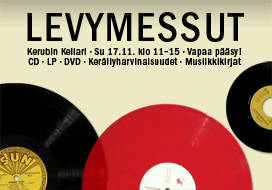 Read more »
Participate in Rokumentti and submit your own film, fiction or document to us. Email a brief description and the technical information of your film to moc.ittnemukor@ofni.