Blaze Foley: Duct Tape Messiah
Kevin Triplett:
Blaze Foley: Duct Tape Messiah (USA, 2011)
60 min. - English
age limit 12 years

A mystery. Michael David Fuller, cosmic cowboy Deputy Dawg, songwriter Blaze Foley. The Duct Tape Messiah. A mysterious country folk singer, whose recorded discography vanished, one record after another. The materials of the first record were taken by the narcotics division in a drug bust, those of the second record were stolen from the car Foley lived in, and the third record was missing until it was found after Foley's death, only to be lost again due to a flood – according to one story. The genius songwriter almost disappeared.

In making this film, Kevin Triplett has done a huge cultural favour to the audiences. The story of Blaze Foley deserves to be told. This man was born in a tree house, and died in his acquaintance's living room as a victim of a shooting under unclear circumstances. He was an effusive outsider who knew how to make his own life difficult. An everyday poet, who made love to his wife in a home he built in a tree. This movie, a work in process for 12 years, tells the story of its lead character relentlessly but without judgement. And there is a lot to tell.

The protest and love songs of Blaze Foley are so powerful they lived on despite the disappearance of the original recordings. These songs were later recorded by artists such as Merle Haggard and John Prine. Townes Van Zandt, a good friend of Foley's, was inspired to write a song, Blaze's Blues, about him, and Lucinda Williams' Drunken Angel is also a tribute to the man.
See also:
» Malik Bendjelloul: Searching for Sugar Man
» Robert Bralver, David Ferino: Cure for Pain: The Mark Sandman Story
» Xan Aranda: Andrew Bird: Fever Year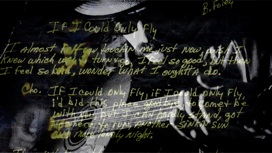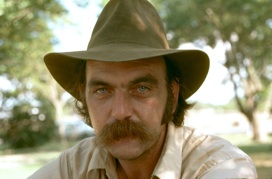 Sat 17th Nov at 4:30pm Tapio 4