Re:Generation Music Project
Amir Bar-Lev:
Re:Generation Music Project (USA, 2011)
82 min. - English

Skrillex with an electric guitar! DJ Premier on the violin! Mark Ronson tackling New Orleans jazz! What on earth? Re:Generation Music Project mixes the traditional genres of music with the skills of today'€ôs hottest DJs, making this an interesting and inspiring film for every music lover, songwriter, musician, studio worker and DJ - in other words, for you.

In the film, five top DJs of electronic music are given a challenge to create a new song, from their point of view but representing a specific music genre. The song is realised with the help of some the biggest musicians of the genre in question. Skrillex gets to play rock with the guys from the Doors, and DJ Premier grabs a conducting baton and gets to work with the Berklee Symphony Orchestra, with Nas taking care of the rap sections. Crystal Method sets out to jam with Martha Reeves and The Funk Brothers. Pretty Lights prepares to play country folk with Dr. Ralph Stanley and LeAnn Rimes as his soloists. Mark Ronson throws himself into the grooves of New Orleans jazz scene together with Mos Def, Erykah Badu, members of the Dap-Kings, Zigaboo Modeliste and Trombone Shorty. As a result, the viewers are treated to a fantastic concoction, crossing generation and genre barriers. Wow.

Re:Generation Music Project is simply a film about music. The viewer is invited to explore the history and the present of music, different approaches to creating, prejudices and disputes, triumphs and desperate battles of musical wills. The exhilarating movie culminates to the first performance of each of the five new pieces.
» regenerationmusicproject.com
See also:
» Ice-T: Something from Nothing: The Art of Rap
» Mark Ford: Uprising: Hip Hop and the LA Riots
» Kerthy Fix: Who Took the Bomp? Le Tigre on Tour
» Ice-T: Something from Nothing: The Art of Rap
» Mark Ford: Uprising: Hip Hop and the LA Riots
» Kerthy Fix: Who Took the Bomp? Le Tigre on Tour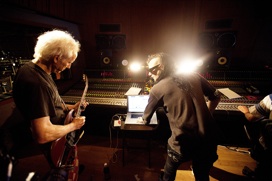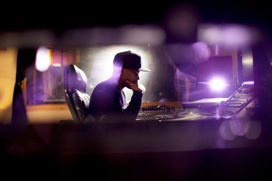 Thu 15th Nov at 6:45pm Tapio 4