Who Took the Bomp? Le Tigre on Tour
Kerthy Fix:
Who Took the Bomp? Le Tigre on Tour (USA, 2010)
72 min. - English

Riot grrrl movement isn't your thing? You don'€ôt like electro punk? And you loathe political music? Well, don'€ôt let these things stop you from seeing Who Took the Bomp?, because it's an absolutely enchanting film!

Le Tigre is one of the most famous representatives of new-wave feminist music. The band'€ôs wild mixture of punk, lo-fi electro and new wave is really fun, but at the same time their message is extremely political. Le Tigre proclaim themselves as underground electro-feminist performance artists, and the definition indeed seems apt. However, the most important thing about Le Tigre is the immense and winning positive energy they possess. In all their political standing they are perfectly charming and their gigs simply melt your heart. This is the way to influence people, through joy!

Who Took the Bomp? follows Le Tigre'€ôs international tour in ten countries. They come across with discrimination and homophobia, but do not let it deflate their hopeful journey. The spokesperson of the group, Kathleen Hanna (who is also known from the riot grrrl punk band Bikini Kill) is a perfect icon for the feminism of the 2000s: outspoken, intelligent, creative and inspiring. Man '€" be a man and watch this film!
See also:
» Amir Bar-Lev: Re:Generation Music Project
» Ingibj√∂rg Birgisd√≥ttir, Orri J√≥nsson, Krist√≠n Bj√∂rk Kristj√°nsd√≥ttir: Grandma Lo-Fi: The Basement Tapes of Sigr√≠dur N√≠elsd√≥ttir
» Xan Aranda: Andrew Bird: Fever Year
» Amir Bar-Lev: Re:Generation Music Project
» Ingibj√∂rg Birgisd√≥ttir, Orri J√≥nsson, Krist√≠n Bj√∂rk Kristj√°nsd√≥ttir: Grandma Lo-Fi: The Basement Tapes of Sigr√≠dur N√≠elsd√≥ttir
» Xan Aranda: Andrew Bird: Fever Year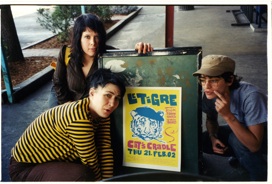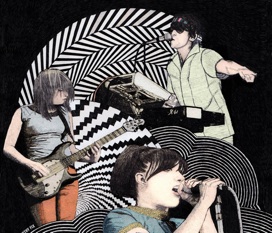 Thu 15th Nov at 6:30pm Kerubi
Sat 17th Nov at 4:00pm Kerubi